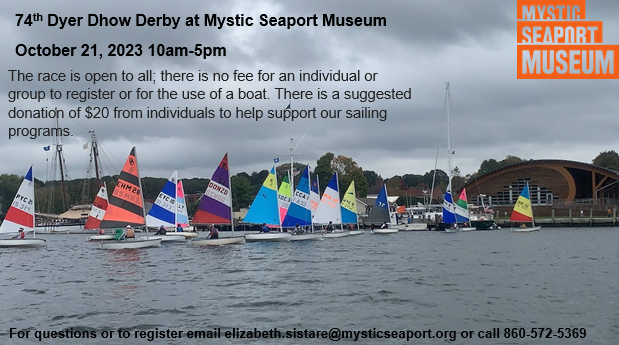 Join The Mudheads at the 74th Dyer Dhow Derby on October 21, 2023 • 10am-5pm
Snacks and beverages are provided.
FITCH HIGH SCHOOL SAILING TEAM FUNDRAISER
The Fitch High School Sailing Team is being revived! We not only have interest from Fitch, but from Groton Middle School and Marine Science Magnet High School. We practice at UCONN Avery Point, and compete against other local high schools.
To support the team we are looking for monetary donations payable in check form to Fitch High School Sailing Team. Mail to Fitch HighSchool, 101 Groton Long Point Rd, Groton CT 06340
Contact [email protected] with any questions